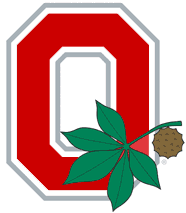 I haven't had much time to write about it, but the new college football season started Thursday night and the Bucks play at 9am this morning against Navy at the Horseshoe. It's been a long eight months since we last saw the Scarlet and Gray in action and I can't wait to see how the new team performs.

With their triple-option running attack, Navy will be a challenge for a relatively new defense to contain. That should be an interesting battle. And the offense always seems to be behind the defense, even so, I expect the running attack to be working behind a revamped line and going against an under-sized Navy defense. What to expect? Who the heck knows.

I think Navy scores some points, but in the end, Ohio State will score more. How's that? It will be great to watch and see how the team works together this season. GO BUCKS!

Tweet