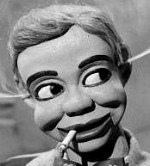 Recently a business acquaintance had a horrible incident happen to him. He has been building his business under the brand of "Recruiting Animal" for years and had the foresight in 2007 to register the Twitter handle @animal as part of that activity. About a week ago something happened (hack? hijack? bug? – doesn't really matter) @animal transferred ownership to some other person causing the real owner, Recruiting Animal, to be assigned an automatic handle @animalaaa2.

You can read his story here. And you should. Suffice to say @Twitter is non-responsive on this matter and is content to let this injustice stand.

Now, you are probably saying "I don't know the Recruiting Animal, why should I care?" The answer is if it can happen to him, it can happen to any of us. And that's a rotten state of affairs. Not to mention the fact that it's just good karma to help a fellow human in need. I've written the current holder of the @animal account asking him to do the right thing by 5pm PT tomorrow. What's the right thing? Hand account control back over to the "real" Animal.

Assuming he doesn't cede control, I suggest we (the Twitter community) start making his life miserable. Let's stage a tweet storm that makes it impractical to block all the tweeting addresses and let's copy @Twitter, @TRex, @DickC, @ev, @biz, and @jack. Let's use the hashtag #LiberateAnimal. Let's help the "real" Animal recover his Twitter account. If you have other suggestions on how to attack, please leave them in (my lightly moderated) comments or tweet them with #LiberateAnimal. Let's commence this activity at 5pm PT June 27, 2012.

And oh, BTW, "real" Animal didn't ask me to do this. It's just the right thing to do. Let's help him!

Tweet