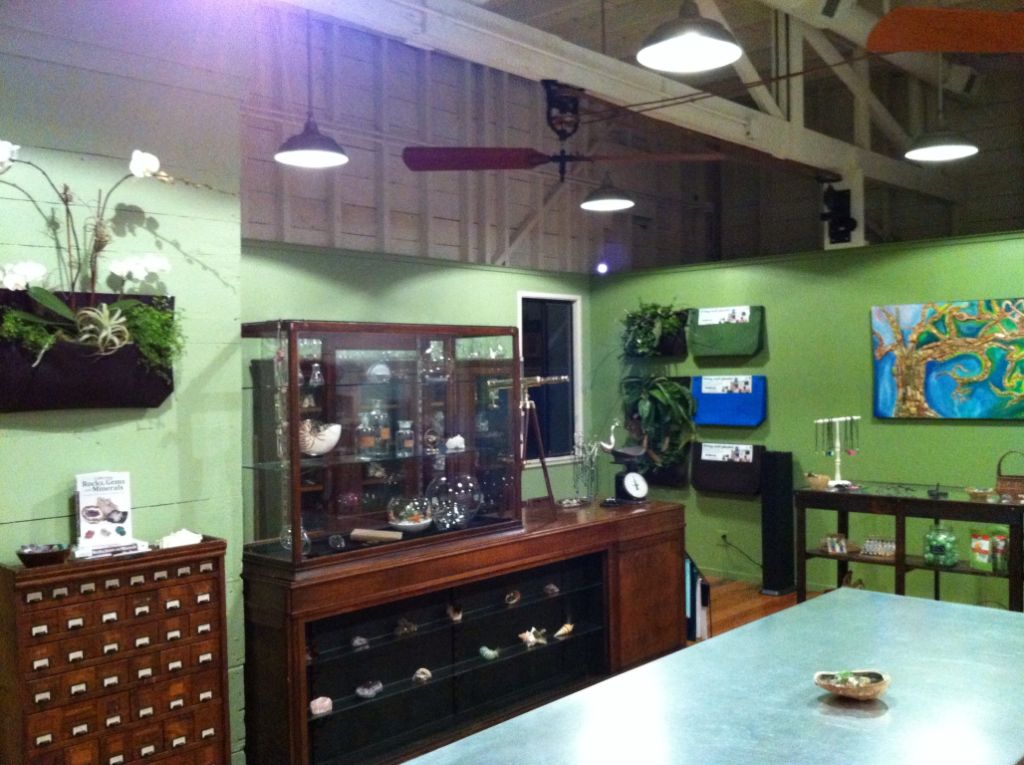 It has been an eventful July as we sprinted up to the launch line for Oddyssea. We originally intended to "soft open" mid-June; due to some fixture delays the date slipped until July 14th.

While the shop is now open and operational (yay!) there are still significant components missing which will help us secure a sustainable and profitable operation in the long-term. Not the least of which is getting our website up and functional. I'm doing a first pass of this, but will be engaging our friends over at 5Rockets to help boost it to the next level.

We don't have external signs installed on the premises yet -> that's a bit of a problem in attracting visitors to the shop. Something to be addressed in the near-term.

Significant internal attractions are still missing, our 3D printer, Zoltar, and our restored cash register.

Our most significant in-house developed product is not complete and consequently is not available for sale. This is a drag in two ways, one we're missing a big part of the fun and two, it's a profitable item for us.

All that being said, we do have an embarrassment of riches in and around the shop. We now have a talented and engaged team of people working with us on and in the shop. We have our major fixtures in place and merchandised. We have developing processes and practices that will provide consistency and will enable us to scale.

Most importantly, the visitors we have had seem to really enjoy the experience of the shop and that's what we wanted to achieve.

For example, one woman visiting with her significant other spent upwards of an hour browsing around, touching, playing, and interacting, and at the end of her visit decided to make her own terrarium securing a 400mL beaker, some colored moss, a raccoon skull, and a succulent plant as the ingredients. She was giggling like a school girl as she collected her treasure and headed home to work on her project.

That is the exact experience we wanted to create when we conceived of the shop. It's a slow start with many warts to be sure, but the early returns suggest that the concept has merit and could succeed. That's something we couldn't know until we opened the doors and started engaging with the public.

Right now we're trying to recover from last week's Herculean effort and move toward a steady state of operations. We'll continue to fill in holes and improve the overall Oddyssea experience as we drive toward our "Grand Opening" Labor Day weekend.

617 Main St.

Tweet