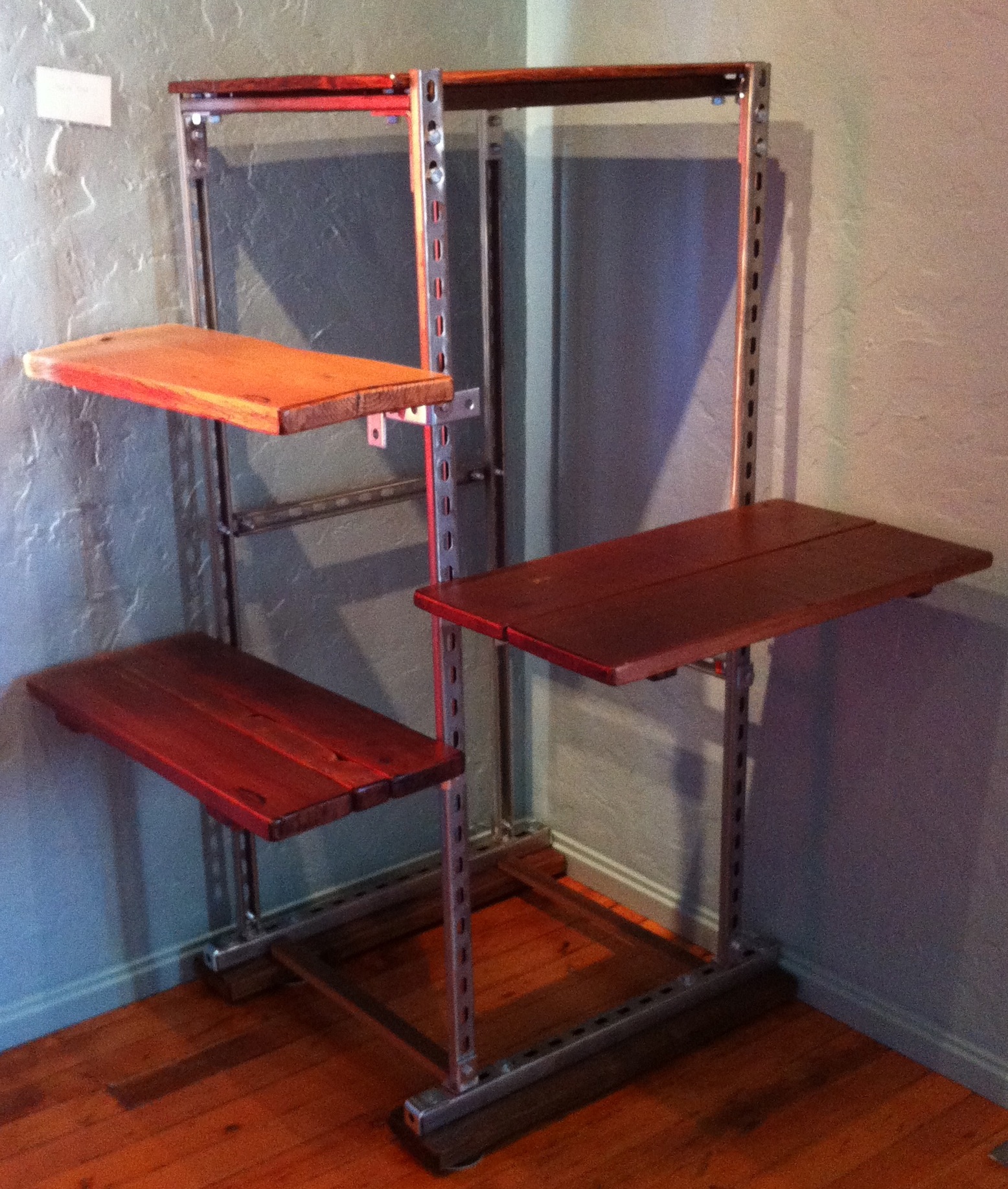 In order to populate Oddyssea with furniture and fixtures, we've been working with a local artist, Terra Amico, who creates using reclaimed and salvaged material. Our work table and benches in the Create room came from them and new we have a new fixture, that I call a 'pod.' You can see an example of one in the photo to the right.

However, Spouse doesn't like that moniker so we're looking for a better term. We've tried different names on for size like 'station' and 'exhibit' – but haven't quite found the right name. Jokingly, we're now calling them 'units' – if you chuckle at that, we'll know you're a Mike Judge fan ;-).

We really like these pieces, kind of like life-sized erector sets. I've already been tweaking things around because I can. Coupled with the shelves installed yesterday, the Explore room is starting to come into shape and we've taken a big step toward being able to open. The punch list with work to complete is still very, very long but it feels as though progress is being made.

Tweet