Note: I've pretty much given up on blogging as a money making exercise, it now just provides an outlet for things I want to say. It's true I do derive some small financial benefit from so doing, but the work far outstrips the reward…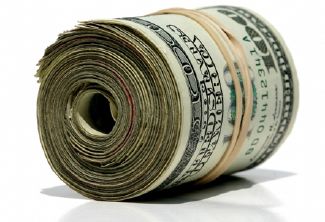 If you blog, or even if you run a "regular" website, you might reach the point where you'd like to make a little money from the exercise. If you're a company selling something, there are pretty straight-forward ways of making money. But if you're blogging and you're trying to sell your content so to speak, it's a different ball game. If you're a "get rich quick" or "get rich without work" kind of person, this probably isn't the right resource for you. However, if you're in the habit of posting new, value-added content to your blog or website frequently and you'd like to start making a little money, I'll share what I know.

First off, I'm not an expert, but I did stay at a Holiday Inn Express once or twice…Seriously though, making money from your blog requires two threads of activity:
Building traffic – bringing visitors (new and repeat) to your blog or web site
Traffic harvest – establishing means of making money from the traffic flow to your blog/website
So let's look at each of these activities in turn and in some detail.

Building Traffic
First off, pick a name, concept, and design, and setup your site. Here are some handy tools/services I use to run this blog.

The single most important aspect of building traffic is new, relevant, and frequent content. This is the foundation on which traffic is built and it's best if the traffic is built around a single idea or concept that some set of people are interested in. It's better yet if you have something unique to add to the conversation about that topic online through your blog or website. For example, one of my favorite blogs is Ministry of Tech, a blog about all things technology related with many pieces of content on homemade tech.

You can have a great design, you can have a fast web server, you can have a great blog name, but if you don't have content, you don't have a foundation. So start there. And, oh by the way, don't "steal" content from others, when referencing another source on the web, give proper attribution. And by all means, don't just set up a link farm that aggregates other people's content, there is no value add there. And for pete's sake, don't hotlink!

Now that you've got a good concept, make sure you have an adequate design. What's an adequate design? One that is easily read by your target audience i.e., if you expect to have senior citizens visit your site routinely the type should be large, high-contrast, and alt tags should be filled out (which is a good idea anyway.) It doesn't have to be fancy, it does need to be serviceable and to represent what you want your blog or website should be visually. If you're using WordPress, there are a gazillion themes available and you can modify them if you have the time/inclination to do so.

Start posting. Mixing images with text makes the site more appealing to the eye, please make sure to provide proper attribution to images you reference (and make sure you're not violating the copyright of the image creator.) A post a day is a good start, but I noticed my traffic really started to build when I shifted to 2-5 posts per day (as of May 2008, this blog has over 1,100 entries.) A really great mechanism to help building traffic is the trackback. This is when you reference another blog or website in your content and list a related (it helps if it's popular) website/blog in the trackback field. Make sure to specify the exact URL that relates to your content vs. the general URL for the site. For example: use http://montaraventures.com/blog/2007/12/16/congrats-champs/ -not- http://montaraventures.com/blog/ when using the trackback mechanism.

Another great way to engage is by leaving comments on related blogs and entries to what you're writing about. When you comment, most comment forms have a place for your URL which will link back to your blog or website if you fill in the blank. The key here is to leave comments that are value added. What do I mean? Don't leave a comment like "You Da Man Mike" here, there is no value. However, if you know ways to help build traffic and make money I don't mention in this page and you'd like to share it, that would make a good comment. Such comments not only increase the value of the blog/website where you commented, but begin to build your site's brand and your reputation on the 'net.

Send pings to the update services when you write a new entry. I use two, Ping-o-matic and Pingoat. Of the two, I prefer Pingoat because it's more comprehensive, but Ping-o-matic tends to be more available (there are days when Pingoat simply doesn't work.) Also, make sure to sign up at Technorati and "claim" your blog, you can then send "pings" back to ensure that your blog appears in their directory and search.

You're doing all this work, but how do you know how well it's working? You should use some tracking software. A free, easy web stats package is available from Google and is called Google Analytics. It's not perfect, but it's pretty good and will help you get a sense of who's visiting your site, when, what they're reading, and where they're coming from.

Speaking of Google (and other web crawlers) – let them roam over your site with a permissive robots.txt, it's in your best interest. And even more important, provide a sitemap file that updates as you add content – this will ensure your site begins to appear in search results. Finally, make sure to give each post a title, description, and key words that will help the search engines integrate you into their results stream. Remember, the more great content you produce, the better your placement will be in search results which will drive traffic to your site.

Finally, there are social media outlets like Digg and StumbleUpon. If you write something interesting, you may be submitted to these social media sites causing a spike of traffic to your site. This is a good thing because you'll get a whole new set of readers visiting your site. Make sure to modify the content being targeted to invite people to subscribe to your site and look around at related content that is also good. That will help convince them to come back around in the future.

Unless you're famous from some other means (radio, television, industry expert, etc.) you'll have to build and win your traffic with consistent and good content. Also, make sure to put your web address on business cards and your email signature line. Every exposure helps build traffic.

Traffic Harvest
This one is a little trickier and I'd love to say that I've cracked the code, I haven't. But this is what I know. AdSense is not lucrative for the small publisher, it's nickles and dimes, but they do add up over time. TextLinkAds never really worked for me. Kontera text link ads work, but it yields pennies, not even nickles and dimes… (you'll notice, I still use both because there isn't a viable alternative that I've found yet.) I've also tried PayPerPost (fiasco) and ReviewMe! (waste of time.)

The best monetization strategy I've found is in sponsored links (look at the top of the left-hand column of this blog) and display ads, look in the middle column of this blog. They take effort to approach each business and convince them why your site is a good place to spend money and what they'll get in exchange for advertising with you, but the money is much better. Generally, you can price display ads at $8/CPM (that's $8 in exchange for 1,000 impressions) and up.

The strategy I've used is to place ads for businesses I'd like to advertise (things that interest me, good businesses I use) and then track their performance over time. I can then approach the principals to show them actual data about who saw their ad and acted upon it over time. Much more convincing than doing something in the abstract. I hope as my site builds traffic and credibility that I can affiliate with some sort of advertising wholesaler, but in the meantime, this works.

Other blogs do well when they have some distinct product to sell, like a book, a T-shirt, mug, etc. Then the object is to get visitors to the site and have them take the action to purchase said product. I don't have that yet, but perhaps some day will. All the good analytics software tracks "conversions" (when the visitor takes the action you desire, like signing up for a newsletter or buying the product.)

Speaking of newsletters, that's another good racket. Rather than a "pull" where people visit your site, it's a "push" sending content out to subscribers on a periodic basis. Some businesses are built entirely on the back of periodic newsletters with paid sponsorship. Something I'll consider in due course, but haven't decided to do yet.

RSS is an interesting aspect of your site, it allows you to grow readers, but isn't easily monetizable – thus, you do it for reader convenience, but it potentially detracts from your monetization strategy.

Well, that brings an end to our Make Money from Your Blog post. It's one of many out there, I'm sure I missed a ton of interesting things authors can do – post 'em as a comment if you'd like. Good luck out there!

Tweet