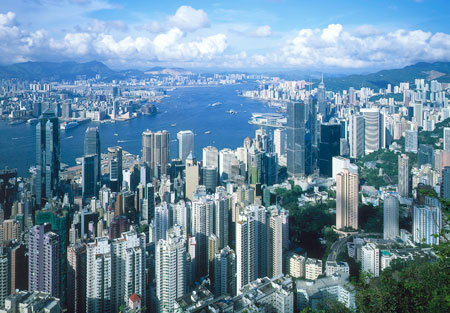 Dispatched from the Hong Kong airport. As airports go, one of the best on the planet. I'm sitting in a cafe drinking a 0.5L Carlsburg having just finished a chili squid dish over fried rice. Delicious. Enroute to Bangalore in a couple of hours.

Global travel never ceases to amaze me. Even here, you can find a Burger King (but why would you want to visit it?) I used to call it jet lag, but now I call it travel shock. 14 hours from SFO to HKG and then a few hours layover before heading on. Remind me in my next job to only have offices one flight away…..Meanwhile, I'm pondering: Is it better to have 2, 10 hour flights or one 14 hour and one 6 hour flight. Opinions?

We'll see how time goes in terms of blogging this week – I've found myself busier and busier. On the plane over, I saw a great show on the Lincoln Highway. Since I have a couple of weeks off over the summer, it looked really interesting. For now, back to layover behavior alternating from work, to book, to computer…..

Tweet