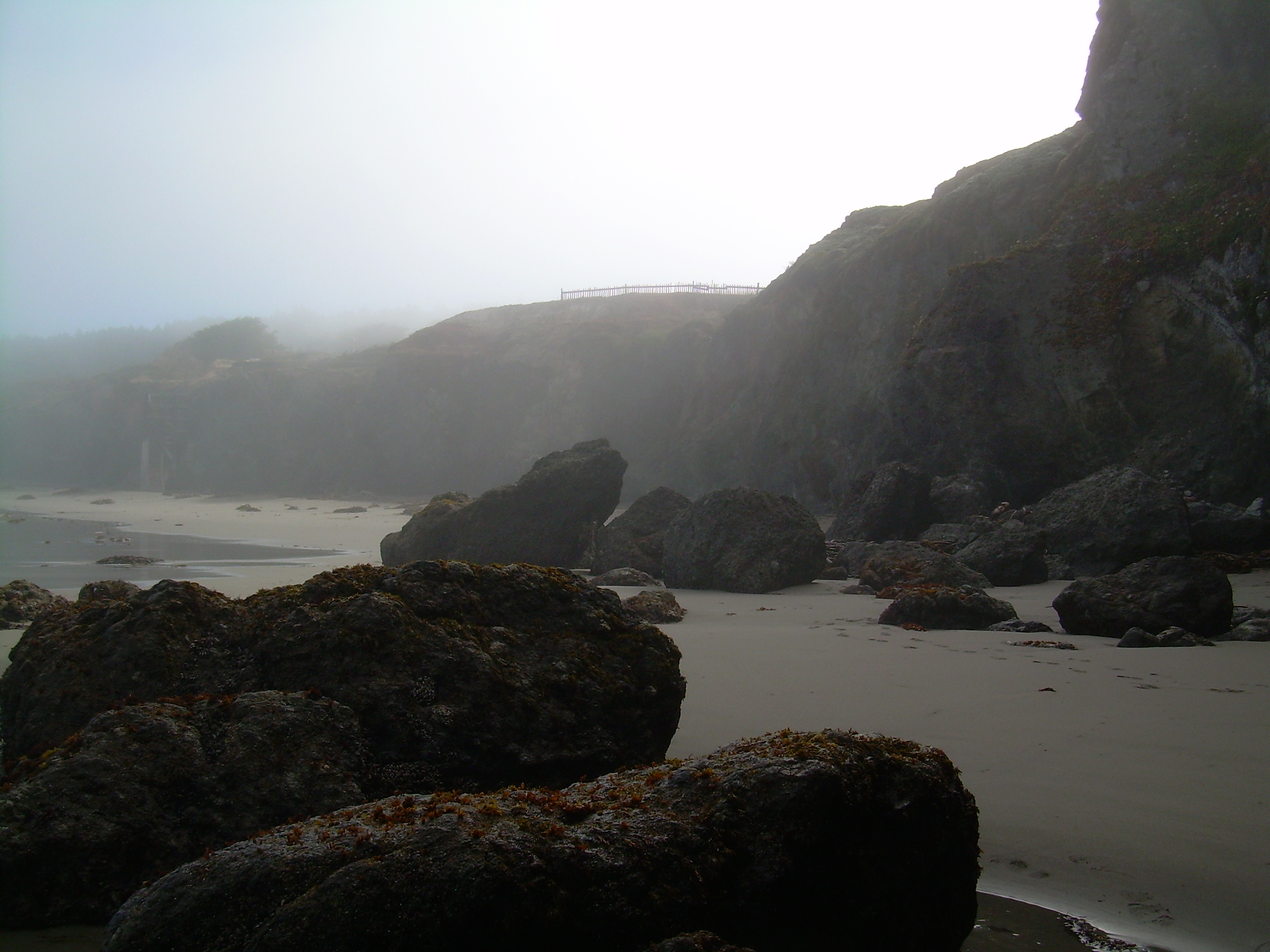 The family and I made the trek up to northern California for a long weekend ranging from Point Reyes to Fort Bragg. We made camp at Sea Ranch – which was a rustic trip back to the 1970's, but undeniably beautiful scenery. A good time was had by all.

Even Gracie the dog came with us. This morning, at her dawn walk, she chased a herd of six deer and nearly caught one – who knows what she'd do if she actually caught it. Then we came upon some rabbits, which she duly chased into a thicket. No result. Then, she stuck her nose into a hole in the ground and came up with a mole. She tossed it into the air, it came down, and scurried into the underbrush before she got another shot. Finally, on the way back at the top of the trail, we crossed deer herd again, they were ready this time and bounded over a fence well ahead of the labrador huntress.

Not known for her outdoor prowess, Gracie really showed her speed and moxie today!

Meanwhile, the economy is definitely hurting up there and people should go visit. We like lunch in the garden room of the Mendocino Hotel. Dessert from the Papa Bear's Chocolate Haus in Mendocino. Fort Bragg has a funky little theater we didn't visit this time, but have often in the past. The North Coast Brewing Company is worth a visit, good beer and decent food for a fair price. The Bones Roadhouse in Gualala is also worth checking out for the BBQ lover in the crowd. Bridget Dolan's Irish Pub is always a good time in Elk (or Greenwood Cove, whichever you prefer.)

Shell Beach in Northern Sonoma County is a nice little sheltered cove with fresh shells, great little beach, and fine kite flying breezes. The beach at Elk has fantastic driftwood – drift logs if you will – tossed way inland and is a nice hike up/down the cliff face. The trail from Sea Ranch Lodge goes eight miles north and there are numerous beaches along the way, great stands of cypress, and scads of wild flowers. The best IMHO was Black Point Beach (pictured above, right, in the fog) about 1/4 mile from the Lodge. Fort Ross is worth a visit as well.

While not long distance wise, the time does mount and it's worth taking one's time moving along Highway 1. If you're ever in the neighborhood, it's a couple of days.

Tweet