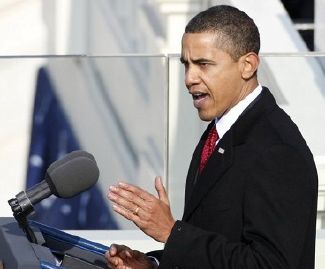 As previously stated, because I'm lucky enough to have a job, I didn't get to see the inauguration. But I did read the speech and I have to say, I'm glad that our new Chief Executive struck a serious note, called for unity, called for sacrifice and service, and began to conjure the right tone and attitude that will be required to fix this mess we find ourselves in.

Aside from the mention of god a few times and the religious palaver, it was a good speech and I did particularly appreciate the reference to "non-believers" in the text.

One other fear I have, the government can provide some framework and catalysts, but after that, it's up to us, the citizens and residents to take the initiatives forward and to their conclusion. I'm not interested in a government that necessarily does more, I am interested in a government that is efficient in what it does and helps us take care of those who cannot take care of themselves.

All things considered, it's a good start – let's get to work Mr. Obama. Let's get to work Legislators. Let's get to work fellow Americans. The time is now.

Tweet