Have you ever wanted to send an official, bureaucratic communication of: a grievance, observance of a holiday, formal apology, statement of gratitude, official invitation, or acknowledgement of an occasion? If so, your search is over! I present the Bureau of Communication website where you can send your very own official communication. I sent one to President Bush this morning while exercising my right of free speech (while I still have it…) See the message below: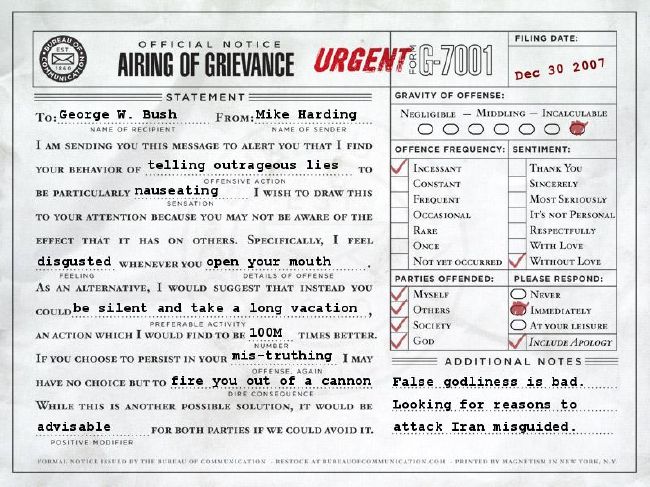 After sending this, I was presented with a nice little receipt on the web page and an email confirmation of delivery! Like it?
Compose and send your own
.
Tweet