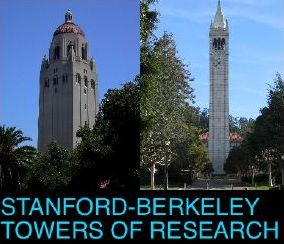 May 7th, 2008 brings on the second annual Berkeley-Stanford CleanTech Conference: Big Solar. The goal of the conference is to bring members of the academia, policy and business communities together to:
Provide a multi-dimensional perspective on the opportunities and challenges in various clean technology sectors
Attract, integrate, and cross pollinate projects and ideas between the Business and Engineering schools
Create a framework from which innovation will breed into next generation Clean Technology
The event will feature panelists from PG&E, MMA Renewable Ventures, SunPower Corp., Wilson Sonsini Goodrich & Rosati, GreenVolts, Cool Earth Solar, Suntech and Cal SIEA.

This conference is taking place in May 7th from 12:00pm to 7pm a the SRI International auditorium (333 Ravenswood Ave, Menlo Park). Registration costs are $15 for Berkeley and Stanford students and $60 for non-students.

For more information, please visit their website.