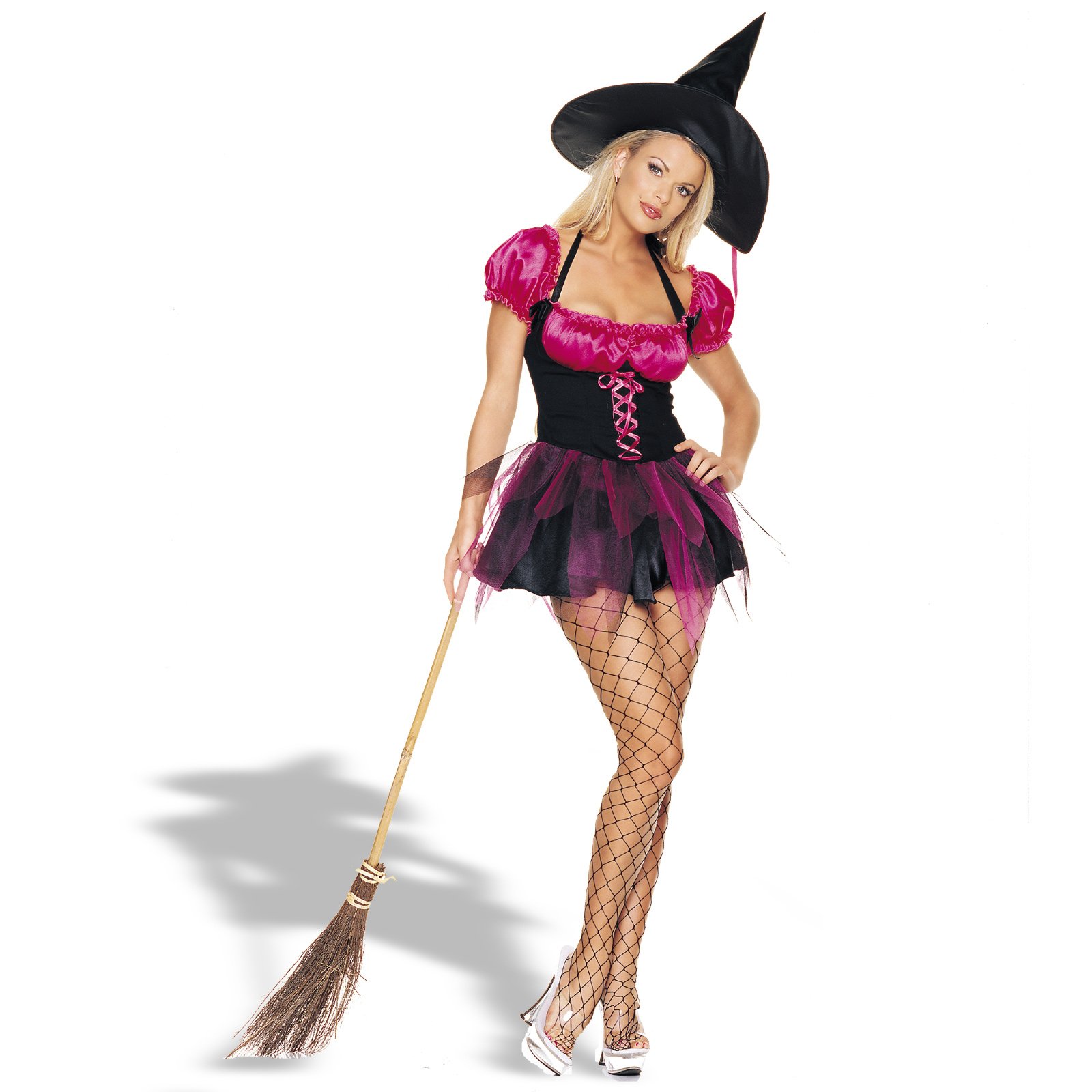 A recent article cited a poll that showed 18% of Americans now believe, due to the yellow journalism of Fox (or should I say Faux) News, that President Obama is a Muslim. Well hell, I would not worry a bit about that, he knows as I do, he's just a politician who will believe in whatever he needs to believe in to garner 51% of the vote. That makes him a better man than I. But again, I wouldn't worry too much if I were him about the Muslim poll thing.

Why you ask? Because of a Fox News poll about various types of super natural belief. 18% of Americans believe that he's a Muslim (he's not, though I'm not sure he's Christian either – as I'm not sure about most people with an IQ above room temperature really being Christian;) there are far more Americans who believe in other super natural phenomena. For example, according to the Fox poll, 24% of Americans believe in witches. Yes, that's right, witches. Look at the prototypical witch staged to the right, hey, anyone could believe in that kind of witch, right? 😉

But wait, there's more. 25% believe in reincarnation, no doubt famous historical figures (exactly why are more reincarnates janitors, or maids, or mentally ill from past lives?) 29% believe in astrology (I'm a Gemini, what's your sign? Oh so 1970's….) 34% believe in UFOs. The same number believe in ghosts (hmm, would have guessed that witches and ghosts would be closer, wouldn't you?) 71% believe in the Devil. 74% believe in Hell (if one believes in hell, shouldn't the Devil be a part of it?) 78-92 of American's believe in Angels, Miracles, Heaven, and God (again, I would have expected a narrower spread across those beliefs.)

So, President Obama, you may have passed from celebrity to politician status, but you're still OK. I'd worry if you pass the Devil threshold as that seems to be the majority, but party it up as a Muslim until then. Good luck with that!

Tweet