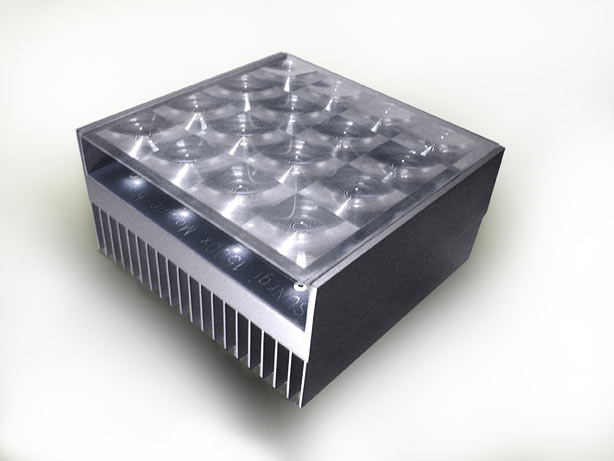 No, we're not confused merging PV with Concentrated Solar Thermal, we're talking about another entry in the solar photovoltaic meets the magnifying glass. There has yet to be a successful commercial entity in this space, but SunRGI might just be it. This Hollywood-based, reasonably well-funded outfit claims 2x improvement over traditional PV installations using a number of approaches, chief among them concentrating solar energy 1,600x and directing it to highly efficient PV cells. SunRGI calls this approach eXtreme Concentrated PhotoVoltaics or XCPV.


Visual Representation of SunRGI performance vs. Other Solar PV

If you detect a tone of skepticism in our entry, that's because we've seen this story before and nothing much has come of it. Frankly, it's not that the technology doesn't work, it's that the economics to make it work haven't been solved yet – SunRGI might have cracked the code – but we're from Missouri on this one, show us.
The crux of the matter is the triple junction PV cells are incredibly expensive, though very efficient (37.5%) vs. the 21% seen in traditional PV cells. To date, these cells are used in specialty applications that are not cost sensitive, like space applications. Coupled with the cost issue is the cooling issue. As any child with a magnifying glass can tell you, concentrated sunlight gets very hot. Coincidentally, heat degrades the performance of the PV cell.
SunRGI claims to have answers to these questions (CoolMove Technology.) When we see an installation producing electricity over some period of time with a known acquisition, installation, and operation cost, we'll get excited. Until then, we'll keep our eyes on this segment as it matures.
Link:
SunRGI's Web Site