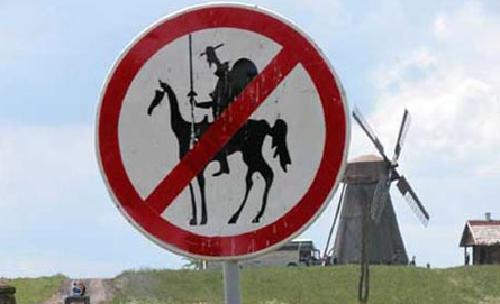 Photo Attribution: Unknown.

For those of you who routinely visit, don't worry, we're not going to devolve into a "humor" site. But perhaps as often as once a quarter, when we see something particularly funny and related to renewable energy, we'll post it. Today happens to be that day. With all the new turbines being erected, might we see an concurrent increase in Quixotes?

We'll provide some real analysis in a post later today. In the meantime, have a slight renewable chuckle and please share with your colleagues if you enjoy this. Better yet, have your colleagues subscribe, it's free. And if you liked this entry, please Stumble It!

Welcome Gristmill visitors! While you're here, we hope you check out some of our other content too. Thanks for visiting and we hope you'll drop by again in the future.