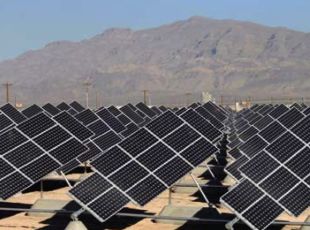 SunPower, the leading PV solar manufacturer, hit the big time with their latest financial results. Their run rate is now north of $1B (having turned in a $274M quarter) and the business model is now profitable (with earnings increasing 1,000% year over year.)

We here at MeV aren't bullish on PV solar, yet it does have some undeniable appeal particularly as a massively distributed generation system which not only lends itself to scale, but solves problems like transmission and distribution. However, we still believe the economics don't solve and ultimately, once the hype recedes, the PV industry will collapse unless the basic economics work.

Another intangible aspect of solar PV is momentum and this technology has it. People understand that the sun is hot and that ultimately, most energy we harvest is in some way powered by the sun (hundreds of millions of years ago for plants having transformed into hydrocarbons for instance.) In any case, congratulations SunPower, that's a phenomenal quarter you've turned in and despite our outlook on PV overall, we hope you drive the economics to solve and prove our pessimistic view on PV very wrong in the end.