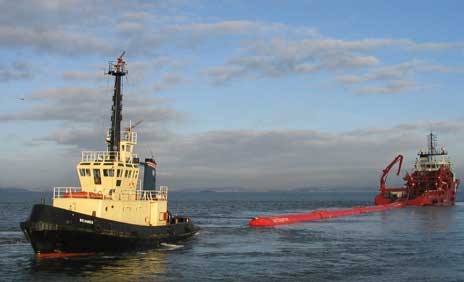 Photo Credit: Renewable Energy Access
From
Renewable Energy Access
:
The first large-scale wave farm, set to be built 10 miles off the coast of Cornwall in South West England, is now one step closer to becoming a reality with approval of GBP 21.5 million [US$42.9 million] in funding. The investment means Wave Hub could be operational as early as summer 2008, subject to final UK Government and EU approval….

…"This is public sector investment at its best — taking the long view, taking risks the private sector can't take, and making significant investment in the technology we need to tackle climate change. Wave Hub will help make the UK the location of choice for companies developing wave energy, and should see British and overseas businesses making long term investments in Cornwall," said Matthew Spencer, chief executive of Regen SW, the renewable energy agency for South West England.
One of the interesting things in this project is the partnership between the regional development authority (RDA) and private industry. The companies involved are: Ocean Power Technologies Limited, Fred Olsen Limited and WestWave, a consortium of E.On and Ocean Prospect Limited, using the Pelamis technology of Ocean Power Delivery Ltd.

It's a truly international effort with each company bringing a specialty to the table and the government agency providing the funding and helping the permitting process along. It will be interesting to watch this project as it progresses to see the practicality of such large offshore ocean power farms.