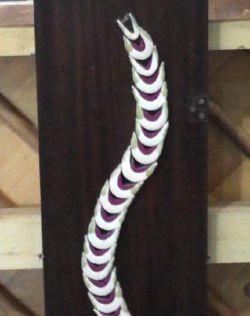 For the third year in a row, my daughter and I attended the Maker Faire in San Mateo this weekend. While we both managed to have a good time, the crowd is now overwhelming, or perhaps the venue is simply way too small. The crowd was so thick at times, I had difficulty getting the two of us through from point A to point B.

As an example, we were 15 minutes early for the lifesize mousetrap and couldn't get close enough to sneak a peek – highly disappointing to the munchkin who wanted to see the safe drop on the mouse's head. We also couldn't see the mock naval battles, the powertool drag races, or robot fighting on account of the crowd of large, relatively rude, people.

However, fun was had with Cyclecide's bike merry-go-round, Emiko-O's make your own jewelry, some great alternative instruments made out of old pianos, the Lego jeep, and my daughter loved the mobile muffins. So, we'll try again next year, but here's to hoping they get a better, bigger venue where the crowd can be handled a bit more efficiently.

Tweet