I wish you all a very Happy New Year! I'll post something more when I have something worthwhile to say. Today, I'm not feeling particularly inspired to post.


Truman the Dog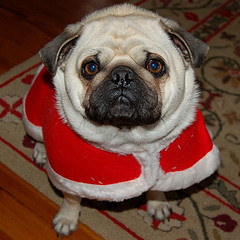 Photo Credit: Sweetney
Why this image? It's just
the latest example of mainstream, professional media stealing IP from the blogosphere
and representing as their own. I think I might keep a running tally of this type of activity this year….
Tweet