This was a popular entry last year, so here's a blast from the past…Happy Halloween!

Congrats to the folks at the M-Zone on a fine Halloween humor entry (and inspration on what one can do with Photoshop.) Don't miss the fine addition of Jenn Sterger as a Referee published by Sports Illustrated below the jump…

See for yourself, click the image below:


Charlie Weis – Notre Dame
Costume: Ballerina
Needs a Fairy Godmother for help this season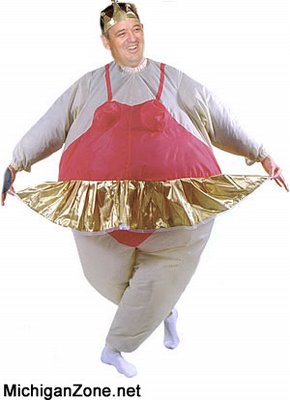 All things being equal, I prefer the Jenn Sterger photo from Sports Illustrated – Jenn is trick or treating as a ref. What are the odds of reviewing that play?
Jenn Sterger – Florida State Fan
Costume: Referee
Jumped on and off the South Florida bandwagon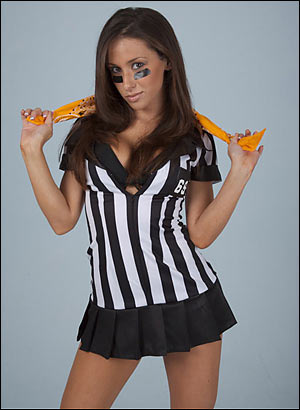 Tweet